ASL Pop I Love You (#1L)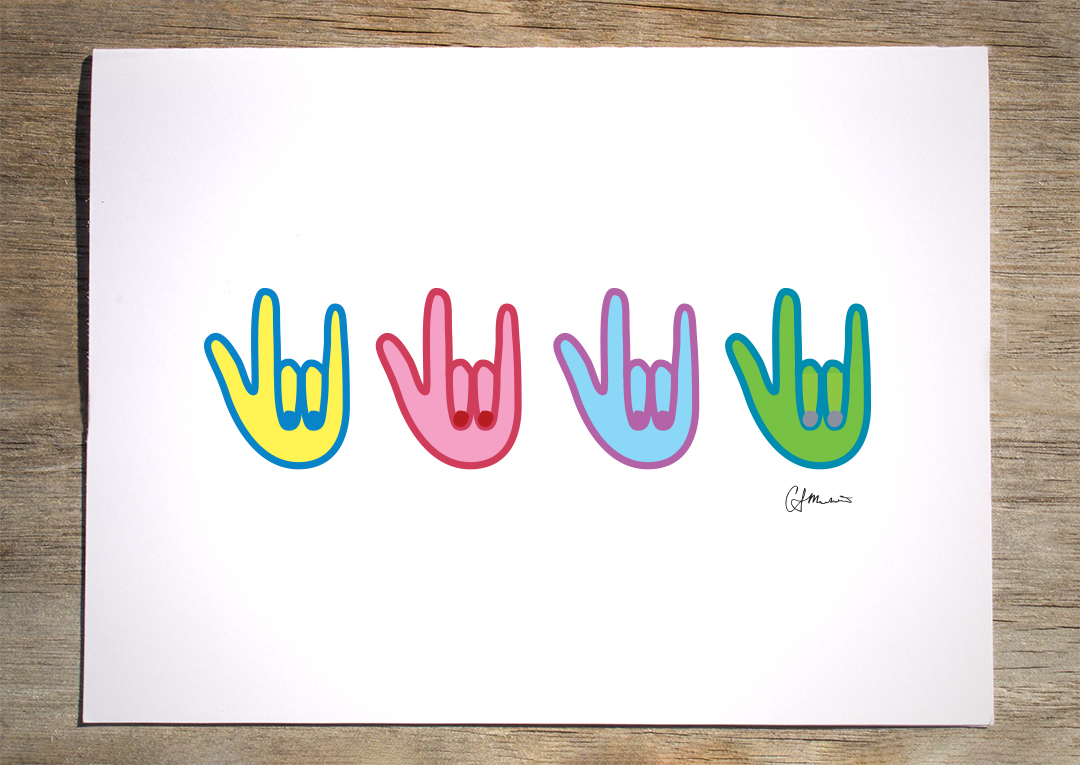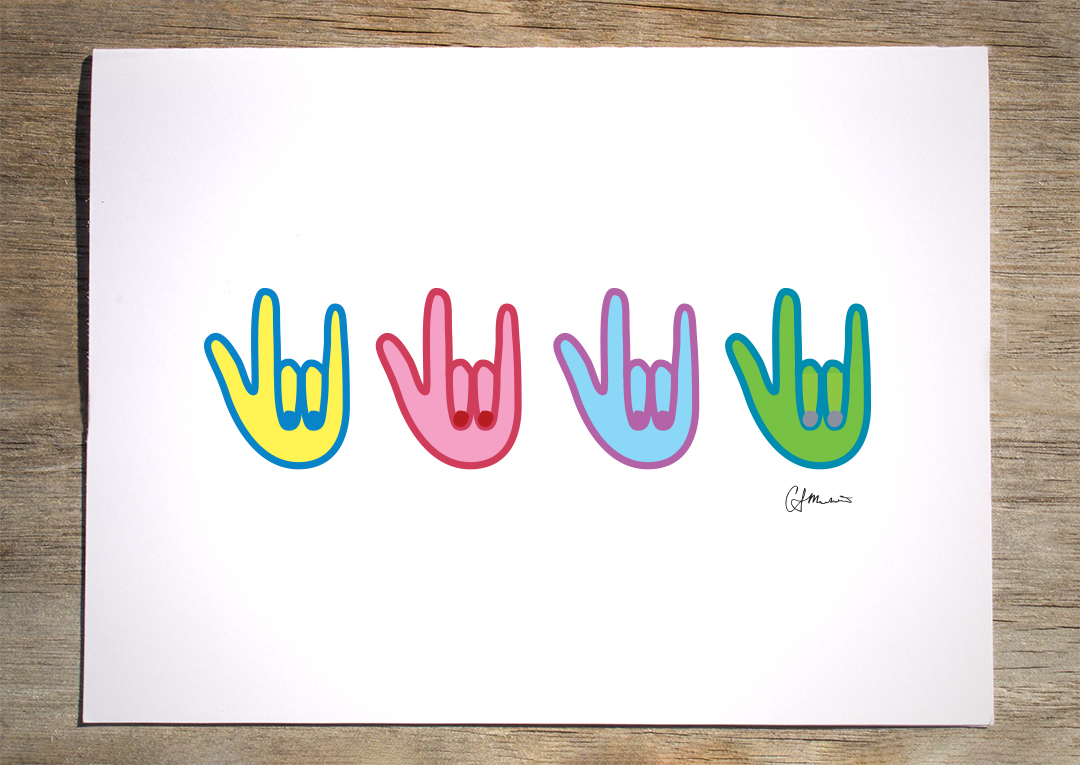 ASL Pop I Love You (#1L)
Extend your love with this american sign language card designed by deaf blind artist Christian Markovic! This card features the sign for "I love you" in an array of colors. Great for the hearing impaired in your life or any sign language enthusiast !
Card measures 6 x 4.5 inches

Comes in protective sleeve with companion envelope

Printed on quality cardstock and folded with care

Front or inside can be customized for free with the purchase of 10 or more cards, otherwise please Contact Us for custom greeting prices.
*** If you are looking to order more than 6 of these custom cards for an event, etc. please Contact Us at mail@fuzzywuzzydesign.com with details and amount of cards needed and we will quote you a bulk price ***